Beauty & Care
Preserve the potency of active ingredients to improve product performance and deliver superior sensory experiences using sustainable microencapsulation.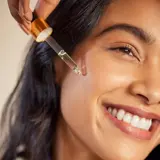 Combine performance and sustainability using our patented technology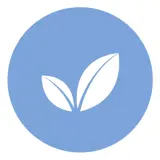 Natural
ingredients
Explore clean-label alternatives and a range of vegan, biodegradable, and microplastic-free materials.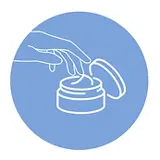 Organoleptic
Control
Deliver superior visual and sensory experiences using controlled microparticle size, shape, color and fragrance.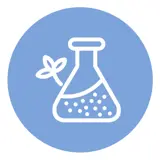 Active Ingredient Protection
Prevent the degradation of sensitive ingredients to maximize product efficiency. 
Elevate sensory experiences
Human skin can sense the difference between light creams based on 50μm beads and rich creams based on 100μm beads. Uniformity (monodispersity) in the size and shape of microparticles improves consumer experiences for both topic and injectable applications. 
We can encapsulate high-end active ingredients to produce monodisperse visible and invisible pearls and microcapsules from 30µm to 3mm using natural, vegan, 100% plastic-free alginates that are fully degradable in water.
It is possible to customize microparticles' color, shape, size, and composition to achieve state-of-the-art encapsulation performance and differentiate in markets where competitors use the same active ingredients.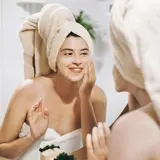 Product preservation
Oxidation, hydrolysis, temperature, and ingredient interactions can compromise the efficacy of formulations and change products' color, odor, texture, and performance, affecting consumers' perception of quality. Microencapsulation can be a game-changer in preserving sensitive active ingredients, improving shelf-life, and preventing ingredient waste with extra dosing. Our technology enables using more natural and sustainable materials to replace chemicals and microplastics from cosmetics and personal care products for a healthier planet without compromising product performance. 
Premium visuals
With tunable color, transparency, and shimmer, our customizable microbeads can help brands increase product value perception and deliver unique sensory experiences to consumers. Our microbeads are millimetric-sized particles that are easily broken after smearing, leave no residual feeling on the skin, and enable the visualization of encapsulated active ingredients, making benefits more tangible and preserving formulation properties.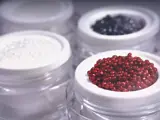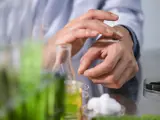 Clean label & Vegan
There is a growing consumer demand for products that use as few ingredients as possible and are natural, free from microplastics, sulfites, parabens, and synthetic chemicals commonly used as preservatives. The consolidation of vegan brands in the market has pushed traditional companies to develop vegan-friendly portfolios and search for new ingredients and microencapsulation to overcome challenges related to product performance, stability, and shelf life while using more sensitive ingredients.
Superior fragrances
Microencapsulation can increase the shelf life of natural fragrances and essential oils helping scents last longer and increasing control over their mechanical release. Our encapsulation technology enables using natural carriers for various microparticle sizes (from microns to millimeters) for a wide range of fragrance applications, from fine perfumery to skin care and personal care products.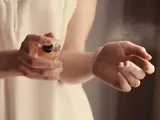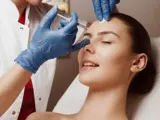 Dermal injectables
Monodispersity can improve the flowability and injectability of dermal fillers, and precise control over microparticle shape and size can promote a better patient experience, with the potential to use thinner needles that provide more comfort.  Bioavailability and product absorption are also positively affected by using uniform particles, which can be available at high throughput and volumes with our in-air microfluidics technology.
Schedule a meeting to explore new solutions with our scientists