Get in touch
with us
We would be happy to meet you! Please contact us if you are interested to integrate in-air microfluidics in your production process.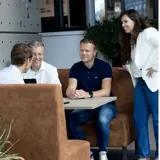 Visiting entrance
We welcome our visitors via the main entrance of the High Tech Factory (address: De Veldmaat 17).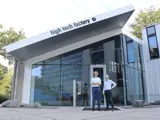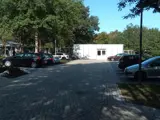 Pick-up and delivery entrance
Large packages (>0.5 m3 and pallets) must be delivered via the rear entrance of the High Tech Factory building (address: Langenkampweg 15). Please call +31 532 340 044 upon arrival or for more information.