Pharma &
Drug delivery
Improve formulation performance and unlock the development of new treatments using scalable and high-precision microfluidics from prototyping to industrial production.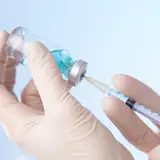 In-air microfluidics offer unparalleled precision and scalability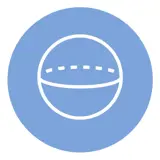 Size & shape control
Monodisperse microspheres ranging from 30µm to 3mm for topical, oral and injectable applications.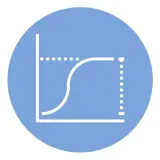 Sustained release
Material versatility enables up to 100% encapsulation efficiency and long-acting release of APIs.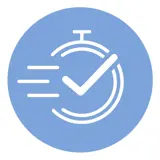 1.000 x throughput
When compared with traditional chip-based microfluidics, scalable 
from grams to kg/ton volumes.
Microencapsulation of sensitive APIs and biologics for healthcare
Encapsulation protects and improves control over releasing active ingredients, living cells, and biological compounds that are highly sensitive to external factors and ingredient interaction. However, traditional microfluidics lack speed and scalability, slowing down and limiting access to cell-based therapies, Advanced Therapy Medicinal Products (ATMPs), and medicines based on genes, tissues, or cells.
Our in-air microfluidics technology enables the scalable encapsulation of complex materials, such as live stem cells, at high volumes, offering a much milder process that delivers up to 100% process survival due to low shear stress, no use of toxic solvents (e.g., PFAS) and emulsifiers. 
With tunable microcapsules that are more efficient and sustainable than traditional microfluidics, our solutions can reduce the waste of expensive active ingredients, while using natural, biodegradable ingredients, that are safer for people and for the environment.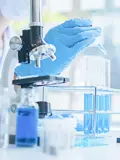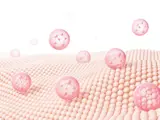 Monodispersity for high biocompatibility
The size and shape of microparticles affect product performance and user experience. Uniform size and shape, are the gold standard for microencapsulation, impacting bioavailability, sensory experience for mouth or skin feel, ingestibility, injectability on drug administration, and optimized release kinetics for drug delivery. 
Volume and speed for product feasibility
Our patented in-air microfluidics technology creates unparalleled efficiency in producing monodisperse microspheres with 1.000 more throughput than conventional microfluidics. This creates new possibilities to scale the precision level used in laboratory research into the production of g/kg/ton volume microcapsules for  to accelerate trials and viability studies of new treatments.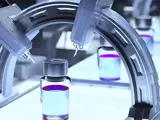 Material versatility
Our microparticles are created in the air with a very gentle process, free of oils and surfactants. The production happens under strict in-line control, tuneable for particle size, material choice, and sphere morphology. Some examples of excipients that can be used are PLGA, PLA, polysaccharides, lipids, waxes, collagen, gelatin, and PMMA. Our scientists can support R&D teams with the development of custom formulations and hydrogels for oral, topic, and injectable delivery routes.
Reduced API waste
Our technology allows us to produce microparticles more efficiently and sustainably, reducing the waste of APIs by 10 times, using 95% less energy and 5-10% less solvents (class 3 only) when compared to traditional microfluidics. With precision control during the encapsulation process and no washing steps, we can get the most out of sensitive (and expensive) active ingredients, preserving their potency and potentially enabling higher concentration per dose.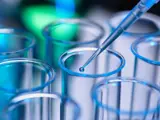 Schedule a meeting to explore new solutions with our scientists