Our company
IamFluidics is an awarded high-tech company based in The Netherlands that develops customized microencapsulation solutions for healthcare and consumer products. 

Our exclusive technology combines patented processes and formulations to help markets improve microparticle performance, sustainability, and production efficiency.

Our mission is to deliver high-performance and healthier microencapsulation solutions to improve people's lives and protect our planet.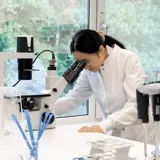 Our History
In 2018, IamFluidics emerged as a spin-off from the University of Twente, founded by Dr. Claas Willem Visser and Dr. Tom Kamperman, two visionary academics who were frustrated with slow processes and results using chip-based microfluidics for stem cell encapsulation.

Combining their expertise, they invented a new technology called in-air microfluidics that delivers superior precision, scalability, and more sustainable microencapsulation when compared to traditional methods.

IamFluidics is now part of the Venture Capital Innovation Industries portfolio and the privately-owned investment fund D.H.B.GreenConcepts B.V.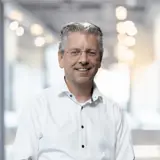 "IamFluidics combines microencapsulation technologies revolutionizing processes, prolonging shelf life, and enabling controlled release for optimal administration."
Michiel van Alst, CEO
Our Team
With a multicultural team of scientists and seasoned market experts from 10 different nationalities, our company is proud to encourage collaboration and creativity to bring innovative encapsulation solutions to the market.
 
We are passionate about technology, science, and sustainability, nurturing a healthy working culture to support our internal talents' career development and growth. At IamFluidics, we share the following values:
Creating sustainable impact
Driven by science
Innovating continuously
Providing an inclusive workplace