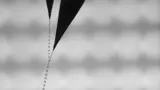 IamFluidics raises multi-million euro investment to commercialize the world's fastest production of superior & sustainable monodisperse microparticles
Proceeds of financing to be used to scale up production capacity to multiple metric tons and to initiate first go-to-market.
Enschede, 16 September 2022. Today, IamFluidics announces the closing of a €4 million financing round. The financing is provided by entrepreneur Joost van Neck and existing investor Innovation Industries. The money will be used to establish a new head office, build a production facility, expand the team, and expedite the market introduction of its first products.
Once invented for the encapsulation of stem cells at jet speed, the IamFluidics technology is a unique and proprietary microencapsulation technology that is up to 1,000x faster than its alternatives, while maintaining consistent control over shape and size. The uniform particles can be formed by different materials that are natural, vegan, biodegradable and plastic-free and can be loaded with active ingredients to address several large end-markets. These end-markets include food & nutrition, home & personal care, specialty chemicals, biotechnology (including tissue - & cell engineering) and pharmaceuticals. The company is collaborating with top tier companies in these areas and IamFluidics can play a leading role in the reduction of microplastics and the upcoming revolution in biotechnology.
Michiel van Alst, CEO of IamFluidics, commented, "We are thrilled with this new injection of capital and adding D.H.B. GreenConcepts B.V. to our core investor group. Their knowledge and expertise in scaling companies in high added value products are of great value in how to grow a company successfully. Furthermore, we are very happy that Innovation Industries also shows their belief in our team to back the investment of D.H.B. GreenConcepts B.V., supporting the next phase of our company." Tom Kamperman, CTO and co-founder of IamFluidics, adds, "Being able to produce for actual customers makes science not just something for academia; we apply science to disrupt microparticle production, and along with it, we will produce sustainable, scalable, and superb microparticles!"
Joost van Neck, owner of D.H.B.GreenConcepts B.V., comments, "We met IamFluidics during technical discussions for a potential collaboration with one of our previous companies. We saw an ambitious team with strong technology that can enable various upcoming markets and decided to invest in IamFluidics to accelerate its growth to support the scaling of the technology for high-quality production of microparticles towards a market entry."
Harm de Vries, Partner at Innovation Industries, added, "We are pleased to reinvest and have D.H.B. GreenConcepts B.V. onboard as an investor in IamFluidics. To date, IamFluidics has been realizing its growth ambitions and is consistently meeting its targets. We see even more potential for its technology moving forward and believe in the team and the technology, to capitalize on those future opportunities."
*** End of press release ***

About D.H.B.GreenConcepts B.V.
D.H.B.GreenConcepts B.V. is a privately-owned investment fund having its roots in building companies from early stage ventures into full-scope manufacturing and sales of high-added value natural substances. It supports ambitious technology companies that create a positive impact on society and health.
About Innovation Industries
Innovation Industries is an independent venture capital fund that combines company-building and venture investment under one roof. Innovation Industries uses a market-driven approach to create long-term value in high technology start-up and scale-up companies. It has partnered with all Dutch technical universities (Eindhoven, Delft, Twente, and Wageningen) and applied research institutes (TNO) to commercialize technologies that originate from these research institutes.
Innovation Industries has currently invested in ventures which are active in the nano- and microtechnology, semiconductor, food and agrotechnology, and medical technology fields. For further information about the portfolio companies, please visit: https://www.innovationindustries.com/companies.
For further information, please contact: Harm de Vries
hv@innovationindustries.com   |  +31 (0)65 321 6339
About IamFluidics
IamFluidics is a company that produces microparticles with a new groundbreaking technology called "in-air microfluidics". This technology combines the versatility and resolution of inkjet technology with the high-quality output of microfluidic chip particle production. With this technology production rates are up to 1000 times higher than conventional chip-based microfluidic technologies without compromising on quality.
Microparticles are found in many products nowadays including cosmetics, food and medicines. Microencapsulation - capturing an active substance within a microparticle - is used to improve amongst others the shelf life, effectiveness and sensory experience by protecting for example substances from oxygen, light or high temperatures. Current generation of microencapsulation processes mainly uses non-degradable plastics and energy-intensive processes, and has limited control, resulting in a lot of material (up to 50%) being lost.
The IamFluidics technology is a revolutionary material - and energy-efficient technology for the production of high-quality, sustainable microparticles. The numerous materials that can and have been used in its microencapsulation process are natural, biodegradable and plastic-free. Together with controlled shape, composition, and size, at industrial production scale, these microparticles enable affordable, sustainable, and superb products.
For further information, please contact: Michiel van Alst, Chief Executive Officer
m.vanalst@iamfluidics.com   |  +31 (0)53 234 0044
About Novel-T
Novel-T supports the creation of innovative businesses by giving hands-on support to realize innovative entrepreneurship. It has created a dynamic and rich ecosystem where the University of Twente, Saxion University of Applied Sciences, and the regional government collaborate to put innovation and entrepreneurship first. The core of Novel-T is to commercialize research of the University of Twente and the Saxion University of Applied Sciences.
For further information, please contact: Cindy Marsman, Marketing Manager
c.marsman@novelt.com   |  +31 (0)64 231 2077