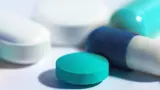 New developments in Pharmaceutical research
Engineering high-quality microparticles to create disruptive solutions that improve life quality: that's what our team at IamFluidics is passionate about. We have a strong focus on technological innovations in microfluidics and materials for different markets, such as pharma and drug delivery.
A feasibility grant from the Netherlands Enterprise Agency (RVO) enabled us to start a proof of concept study. This proof of concept is a start to develop our capabilities in the pharmaceutical market. The project aims at the development of controlled-release systems based on PLGA (Poly Lactic-co-Glycolic Acid). This PLGA polymer is the golden standard in long-acting release products in the pharmaceutical market. IamFluidics' high-quality microencapsulation processes are a perfect match for tuning the injectability and release properties of microparticles with controlling their exact size, shape, and surface area.  
Want to know more about the markets we focus our researches and developments on? Make sure you read more about SenSphere, PluriLife and ApiBead and reach out if you want to experience the benefits first-hand. Look out for our latest articles on our social media and website for the latest developments concerning this proof of concept.